For your warehouse needs:
We have a brand new warehouse with up to 150,000 Sq. Ft. available for your long or short term storage needs. Of our total 150,000 Sq. Ft. facility we
have approximately 70K available at any given time. We can provide cross docking, freight breakdown and palletizing. Ramp available for ground offloading, multiple forklifts, TSA Certified warehouse, Inventory control system and an experienced warehouse team.
For your transportation needs:
We have Cargo Vans, Sprinters, Straight Trucks and 53' Tractor Trailers available. We can help with your freight needs: pickup and storage , expedited delivery and long haul. Our team is experienced in handling a variety of products including medical product delivery to hospitals and patient home delivery. Our Drivers are TSA certified, so we can help with your airport freight transportation needs. We service Charlotte, Greenville-Spartanburg and Atlanta airports on a regular basis.
Whatever your freight needs are, we are ready to help you. Call us at 704-641-1850
Email us at dispatch@sdldelivery.com For a price quote: quote@sdldelivery.com
Welcome to Specialty Delivery & Logistics, Inc.
Specialty Delivery & Logistics, Inc. started in 2000, with one employee and a van, providing special deliveries for the Carolinas healthcare industry and other local businesses.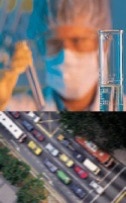 SD&L has grown to more than 50 employees, 30 straight trucks, 5 Sprinter vans, 25 cargo vans,Tractor Trailers and Intermodal service available. We also have contracted and networked with 53' trucks and now offer tractor trailer options. SD&L's growth in customer base, covering special deliveries not just for the Carolinas, but now provides service to customers anywhere in the United States. With SD&L's continued growth, we offer a variety of services including contract labor, transportation, TSA certified services, distribution, white glove services and logistics consulting.
Our team has more than 70 years of experience in the distribution and transportation business. We offer a vast knowledge and understanding of inventory, distribution, transportation and overall logistics. Our drivers are efficient, responsible, and highly safety conscious.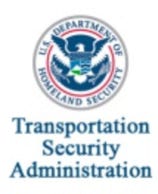 We have an understanding of the critical nature of your business needs. We constantly strive to understand and exceed the requirements of our customers. We provide world class products and services.
SD&L is well prepared to handle most emergency or special deliveries for any industry.